In an effort to expand beyond print media and engage with the 107th annual meeting of the Association of Collegiate Schools of Architecture, we conceived the idea for Black Box. The installation seeks to step into the discourse of confessionals, the stalls that house the historically cathartic practice of divulging secrets and sins to a higher power. Through it, we recognize the shifting practices triggered by the ubiquitous anonymity of the internet and call for a re-acknowledgement of the devalued practice of verbally speaking one's mind. By creating a double layered façade articulated with perforations and mirrors, the Black Box plays with the illusions and realities of privacy and separation. In line with Reyner Banham's writing, our box is recognized by its output, but remains unknown in its contents.

Upon entering the booth participants are able to perform two actions: record and listen. A button on the left plays a distorted version of a previous confession, while a button on the right allows for the recording of one's own guilty secrets. Each confession is then distorted and added to the archive of audio.

Initially targeting a crowd of establishment architectural educators, we sought to provoke a response and perhaps a return to more rebellious positions perhaps held when they were themselves in school. Subverting the traditional method of sharing opinions through written work which reflects on their career and rapport, the Black Box gives participants a chance for instant gratification and untraceable divulgence.

Designed to be a modular, re-deployable piece, Black Box takes on different meanings in different contexts. It has made two appearances so far and is slated to appear at least one more time before an exhibition of the compiled confessions is put together.

The installation appeared at the 107th annual meeting of the Association of Collegiate Schools of Architecture and the 3rd annual Carnegie Mellon School of Architecture EX-CHANGE exhibition.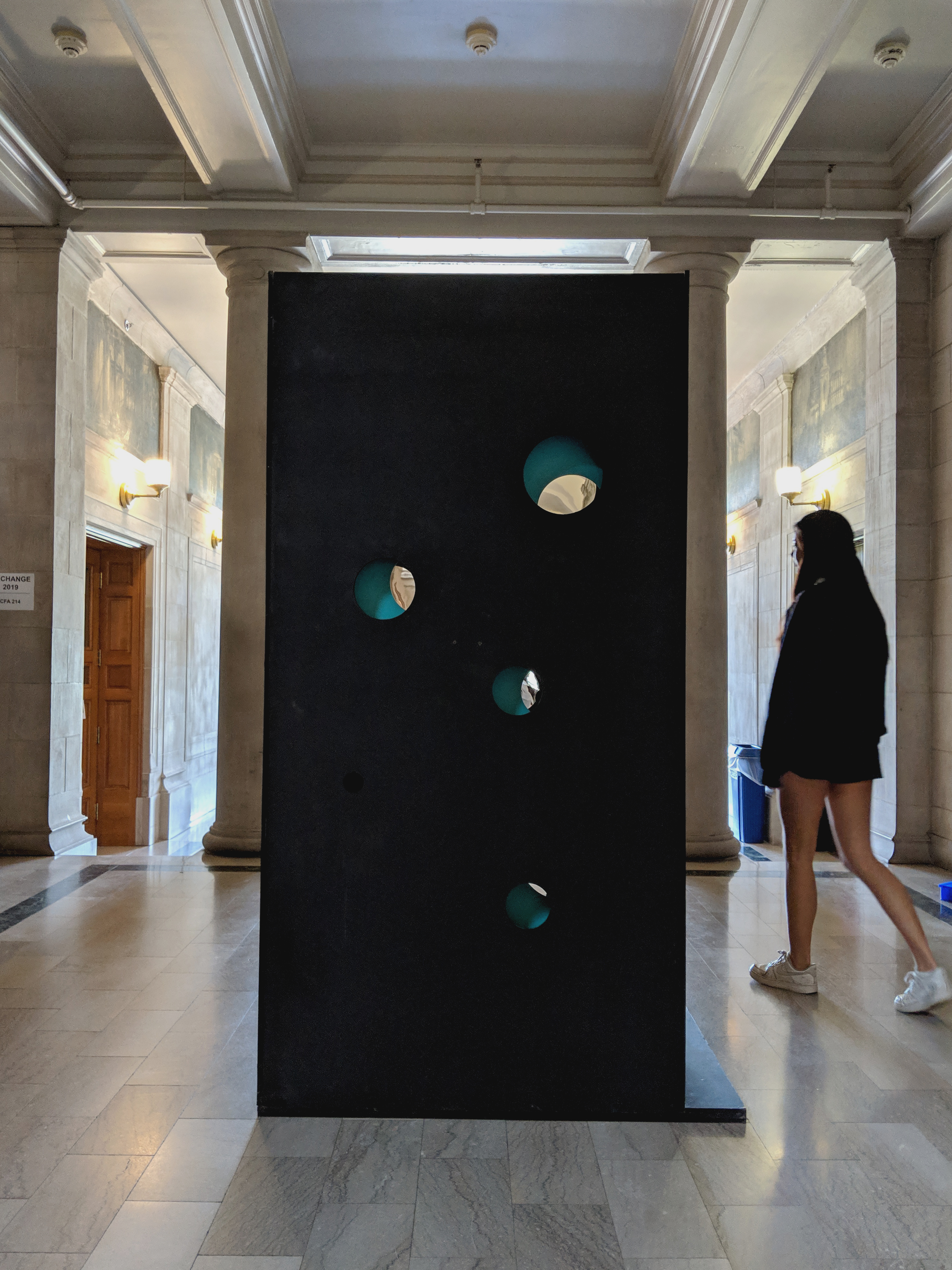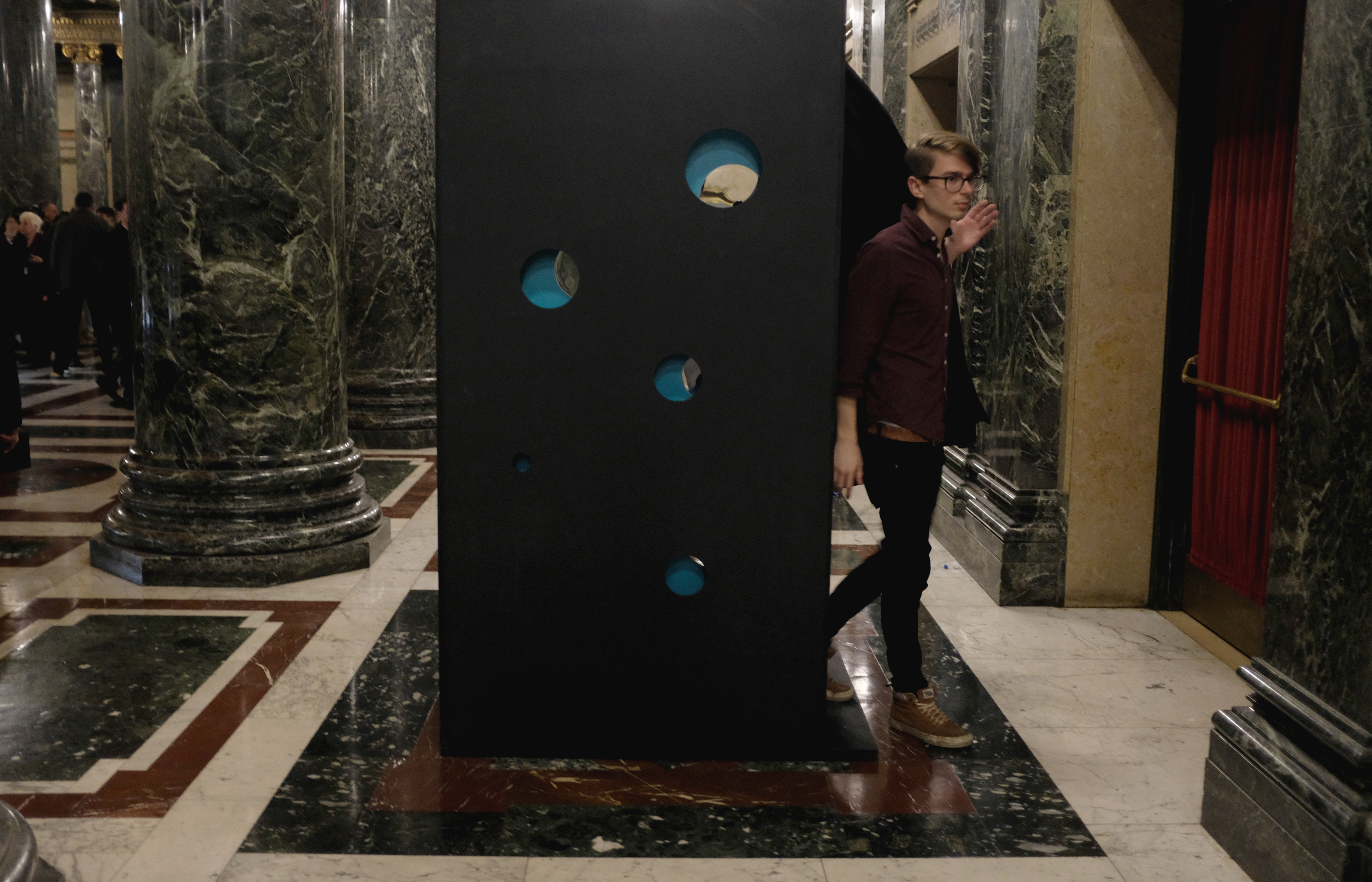 ---